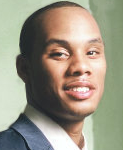 "A spark of truth eventually burns down the forest of ignorance." – Deepak Chopra
It is time to light a fire in the minds of the youth of today. We cannot stand by and watch the mis-education misrepresent our young people any longer. Where is the love for knowledge (to be in the "know")? Malcolm X once said,
"One of the first things I think young people, especially nowadays, should learn is how to see for yourself and listen for yourself and thinkfor yourself. Then you can come to an intelligent decision for yourself. If you form the habit of going by what you hear others say about someone, or going by what others think about someone, instead of searching that thing out for yourself and seeing for yourself, you will be walking west when you think you're going east, and you will be walking east when you think you're going west. This generation, especially of our (young) people, has a burden, more so than any other time in history. The most important thing that we can learn to do today is think for ourselves."
We have to build up the future leaders of today's generation and they are the one's who think for themselves. Education doesn't serve its purpose if no one learns.Our misguided brothers and sisters aren't settling for the "cheesecake factory" lessons that they mostly get in school and abroad. Therefore, we as peers, parents, poets, writers, educators and street dwellers all have to take a part in reaching and teaching our youth.Their minds are closed because they haven't been opened by truth. How do we open minds?
We can only open minds by displaying an exposé of education and revealing truth. It has to come in all forms from all directions from all sources. Too many meetings have been had by politicians, community leaders, organizations and the like on how to reach the youth with no youth input. How can we allow youth groups and youth outreach to be decided without the youth presence? It is counter-productive and leads our youth further away from their elders when they're told what to do instead of asked how they can be helped. We must include the youth in any "youth" group or "youth"program. Also, lets not share the tokenism that is already shared by the public with only the inclusion of certain youth. We need all the youths involvement if we intend to create change amongst the youth's mindset.
We have to include the straight "A" students as well as the near dropouts. If we don't, then how can we know for sure why one youth benefits from school and another doesn't. It is without the youth's input that has lost the youths of today. We can only get them back by calling them back to action (not to the back of the classroom). It's time to stop worrying over the behavioral problems that parentsshould be addressing and focus on teaching the young people as educators. All "enlightened educators" here is a call to action. Step-up and take charge. Spread knowledge, show love, keep peace and educate our youth! If we don't, the minds of the future will be lost. If we do, the world is for the taking.
-Anwar L. Counts © 2011