Every single municipality in New Jersey filled out the State Police gang survey last year except one: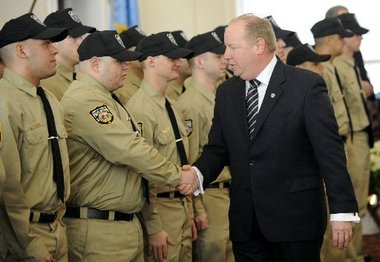 The absence of one of the state's most violent cities from the resulting report, released last month, is strange on its own. But it only scratches the surface of a bizarre dispute between a bulldog mayor who has said the city doesn't have a gang problem, and Union County's top law enforcement official, who claims countless documents prove that it does.
---
By Star-Ledger Staff
www.nj.com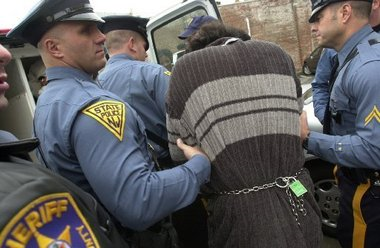 Gangs continue to be a widespread force in New Jersey, as State Police reported today that in the past year, 45 percent of municipalities and all 21 counties had some kind of gang presence.
In its fourth such survey, titled "Gangs in New Jersey: Municipal Law Enforcement Response to the 2010 NJSP Gang Survey," State Police identified 244 distinct gangs and 1,575 gangs operating throughout New Jersey.
Authorities surveyed nearly all 566 municipalities, with only Elizabeth declining to participate.
The report indicates that 30 new towns reported a gang presence in 2010. Nine towns that reported a gang presence in previous years reported no presence in 2010.
Of the gangs reported, 10 were identified to have the widest reach in New Jersey. Their proliferation was listed by police as follows:
– Latin Kings (106 towns)
– Sex Money Murder Bloods (95 towns)
– Nine Trey Bloods (86 towns)
– Pagans Motorcycle Club (79 towns)
– G-Shine/G.K.B Bloods (73 towns)
– MS-13 (67 towns)
– Grape St. Crips (51 towns)
Dave Jones, president of the State Troopers Fraternal Association, said anyone who doesn't think gangs are getting worse "has their head in the sand."
"It's become more visible and more palpable," he said. "This a clear and present danger."
Jones said cuts to police departments have made it more difficult to combat gangs and their influence. Gangs have a corrosive effect, he said.
"The people who do this view human beings as little more than cattle," he said. "They fatten them up for slaughter."
He said gangs are no longer an urban problem.
"Counties who think crime stops in Newark or stops in Camden aren't reading their own police reports," he said.